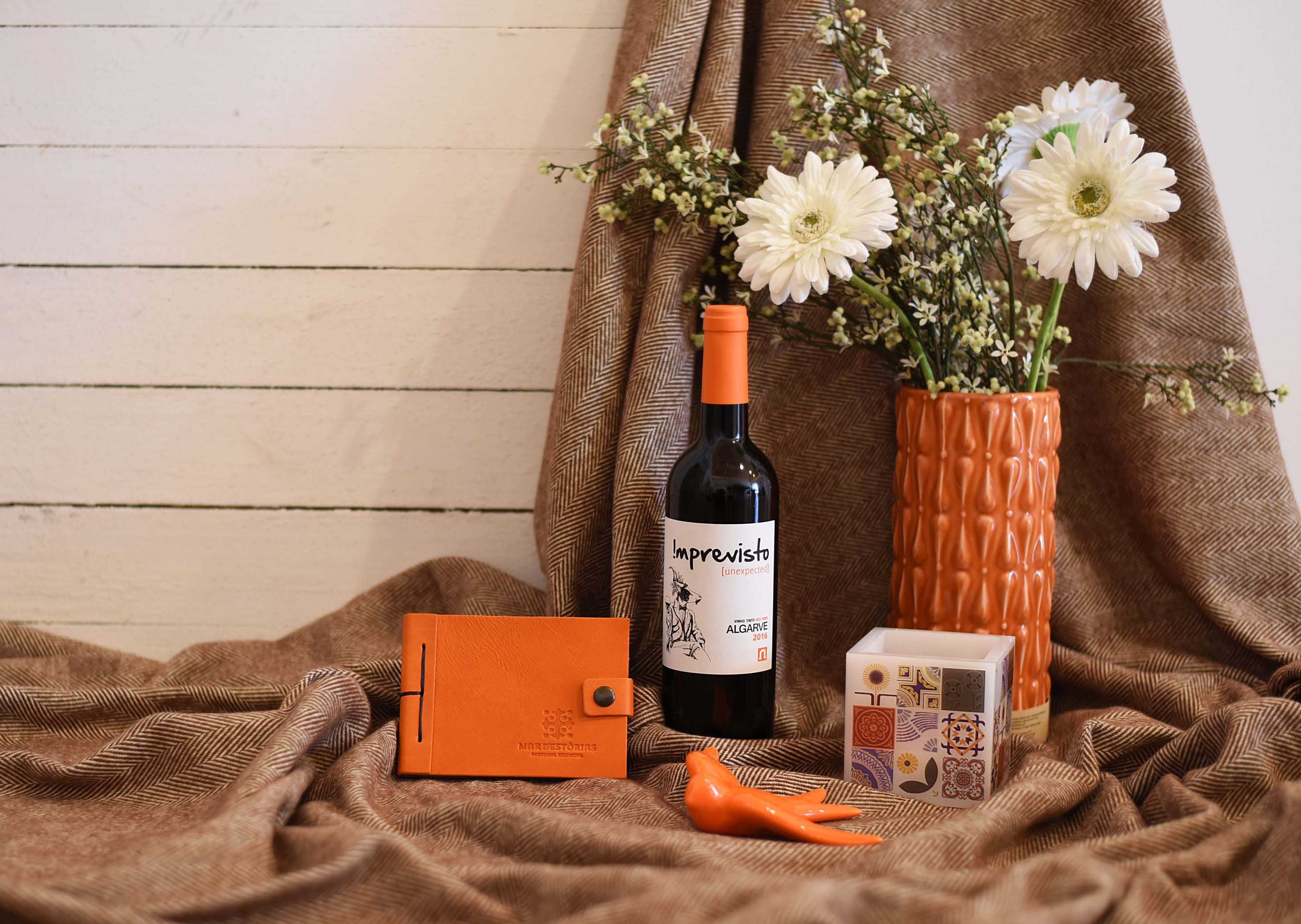 Discover the suggestions from Mar d'Estórias for this Christmas and gift the ones you like best with Portuguese scents and flavours. Among pleasant wines, unmistakable soaps and scented candles, there are many excellent products that can fill your Christmas with tradition and memories  – Mar d'Estórias Hampers. For the man who likes Portuguese products, Mar d'Estórias has created the Hamper for Him which includes a Graham's Fine Tawny Port, a moisturizing soap from the Antiga Barbearia do Bairro and a Candle from the Greatest Candle.
For the lady who likes to be pampered, our suggestion is a harmonious Port Cruz Rosé Wine, bath salts from Magic Bath and an inspiring aromatic candle.
The hamper Estórias, includes a  Mar d'Estórias notepad, a local wine, a standard candle and a beautiful decorative swallow, with this you can share good memories with your family and friends.
For the true lovers of Port Wine we reserve a very special hamper, with a Dow's Tawny Port, an elegant wooden board and two delicious jams from Fonte de Pias.
The Biological Hamper is also available and consists of a selection of products without pesticides or chemical additives; the Vintage, which promises to revive memories with timeless items, Guloso, for those with a sweet tooth and, the Pastel de Nata hamper, for the lovers of this great Portuguese sweet.
For those who like to be inspired by Portuguese recipes there is the basket Marafado which will allow you to fill your Christmas table with the softness of the Orange Tree and Medronho Honey, with the richness of Monterosa Olive Oil, the "musicality" of the Imprevisto Red, the intensity of the Monchique Chorizo and many other wonders.
Check the Christmas Hamper options available at Mar d'Estórias and share magic and tradition this season, both on and off the table.