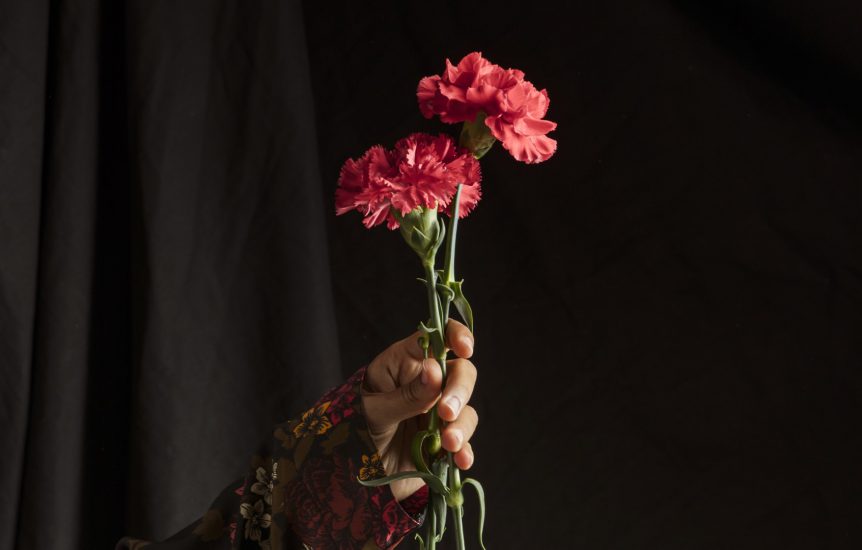 Forty-six years of freedom were painted red by the April carnations. On this day, forty-six years ago, you discovered that you were not free, and for the first time, you tasted the freedom of expression, of choice and of simply being free. You have seen the notion of the duty of freedom built up because freedom is not a right, it is a duty of all, for all. Because freedom is neither mine nor yours, it is everyone's.
After so many years, you felt again that April made sense. You felt that every letter of freedom was built on iron and fire. You now know that because you realize you're only free when you lose a little of your freedom. Though unaware, you've strived to be freer than the day before. For this reason, you did not take advantage of the free will to be free and became a prisoner of that plan.
In the last month, your usual freedom has been confined to four walls. The freedom didn't disappear, just deprived of contact with so many other freedoms. You now have a second April, which has whispered a new story about how you must not forget how free you are. You can never forget how free you have to let others be.
Within the four walls that surround you, be authentic and practice the freedom of being you, without having the constraints coming from a screen. When the time is right, outside the four walls, practice your freedom with that of others, that is the maximum responsibility that April of 1974 proposed to you.
Never take tomorrow's free day for granted, you must have hope, but you never know the turns the world takes. Forty-six years ago, you could not speak openly, the women in your life had no opinion on the direction of this country. You'd go out dressed in a pair of good customs, a religiously ironed shirt and an invisible gag to sustain your beliefs. A few weeks ago, you were assiduous in your weekly routine, on weekends you would fraternize or cancel meetings and travel on the plane of globalization, you were freer. Don't worry, everything will pass and it will be a matter of adaptation. Because you are free to adapt your freedom to any situation.
The teachings of April have several concepts and outlines, but they should last in everyone's memory. Freedom is gained by you and me, whoever conditions it will never be able to feel free, and will be forever tied to this fight.