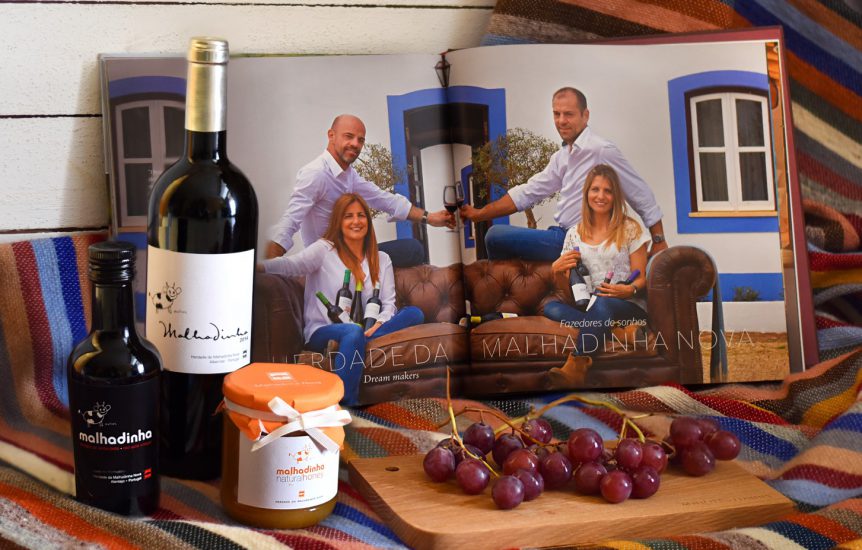 Mar d'Estórias went to visit the estate that presents serenity and a journey into the traditions of the Alentejo, with all the comfort and contemporaneity that will make an experience unforgettable – the Herdade da Malhadinha Nova, in Alentejo. Portugal is experiencing the birth of estates that are connected with the land, wine production, but also a quiet way of life based on unique gastronomy experiences and a country lifestyle – this estate – Herdade da Malhadinha – is the pinnacle of all of this.
Herdade da Malhadinha Nova invited Mar d'Estórias, since we are partners, to experience the entire winemaking process, from harvest to wine tasting, but not only that! This estate is undoubtedly a reflection of a country lifestyle, offering valuable products of the land, such as awarded wine *, but also olive oil *, vinegar * and honey * produced on the 450 hectares that constitutes the Herdade da Malhadinha Nova. The concept of tradition is then transported to the restaurant table of the estate and finally to the hotel situated on a typical Alentejo hill overlooking vineyards and olive groves.
Here quality combines with tradition, simple pleasures and the appreciation of what is ours.
* based on the book Portugal Wine & Lifestyle by António Homem Cardoso and Margarida Ramalho – for sale in Mar d'Estórias – €40
* for sale in Mar d'Estórias