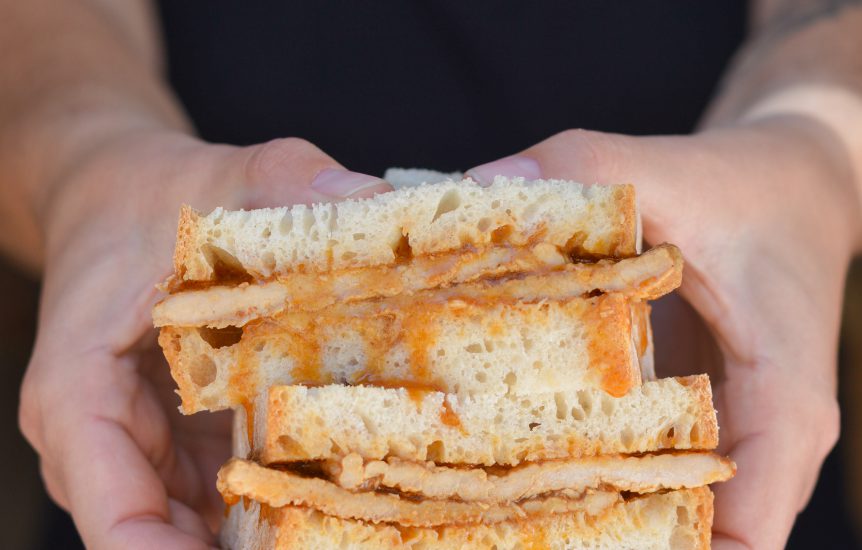 Bifanas are an integral part of Portuguese culture and soul, and as such, Mar d'Estórias has the task of praising the best our country has to offer. This dish has been on the menu for a long time, and because it's so successful, we decided to bring it closer to everyone and put it out on the window. Now the walk through the old town of Lagos has taken on a new aroma, and only those who don't pass by remain indifferent. Mar d'Estórias' "Bifana à Janela" is located at Rua Lanzarote de Freitas, no. 6, in Lagos and is served daily from midday.
What is the origin of the Bifana?
Although the origin of the famous Portuguese pork sandwich is unknown, a small town in the Alentejo claims to be the first to produce a bifana. Several restaurants and cafes in Vendas Novas serve this sandwich, usually with soup, to satisfy even the most ravenous appetite. Bifana is a dish served at any time of day, but in the evening, after a few beers, this sandwich tastes even better. In every Portuguese city, there is a cafe, "tasca", or a food truck where this delicacy is served until dawn and where the night ends for the night owls. It is undoubtedly the most popular snack in the country, and although the recipe is simple, every restaurant has its secret ingredient.
What makes a pork sandwich a good bifana?
Firstly, a good bifana should be served on fresh bread. It can be homemade bread, but some people prefer bread rolls, which should be slightly warmed before serving. The pork is sliced thinly and marinated for an hour in crushed garlic, salt, bay leaves, beer and paprika. Meanwhile, put the same ingredients in a pan and season with wine and piri-piri sauce. When the sauce starts to boil, add the strips of meat, and wrap them in the sauce, where they rest for 45 minutes on low heat. After receiving the bifana, customers can add more piri-piri sauce and mustard. It's the details that make a pork sandwich a good bifana!
The flavours of Portugal at the Mar d'Estórias window
The bifanas at Mar d'Estórias are already part of our menu, and the good news is that we have now created a space on the ground floor, with a direct connection to the street, where you can drop by and take your bifana with you or eat it there with a craft beer. "Bifana à Janela" is served from Monday to Saturday, from midday, right next to the Lagos Cultural Centre.
Also, on the ground floor of this century-old building in the heart of Lagos is our food and wine shop, in a cosier and closer space reminiscent of the neighbourhood's old grocery shops. Here you will find everything: canned fish, olive oil, liqueurs, chocolates, and even some products found only on the islands, like Madeira's passion fruit juice Brisa.
Nostalgia is the main ingredient in the Mar d'Estórias recipe, and looking forward to new projects like "Bifana à Janela" is our motivation. Try one of our bifanas when you visit Mar d'Estórias.