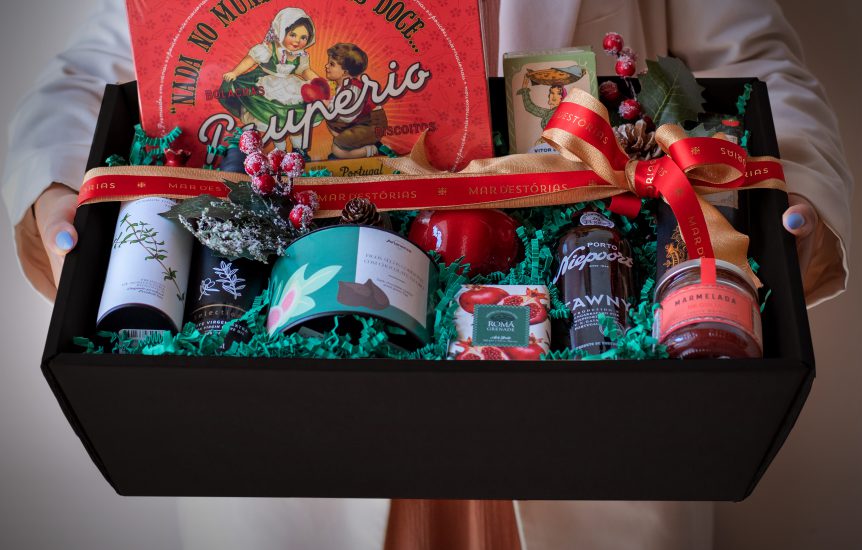 The clock's hands are spinning at full speed, the sun and the moon are chasing each other in a hurry, the calendar's pages are falling ripe, and before we know it, autumn is here, and it's already winking at Christmas.
Is it premature to talk about this festive season in October? At Mar d'Estórias, conversations on this matter have been ongoing, and there's a good reason for it. Within the corridors of this labyrinthine space, located in the heart of Lagos, there exists that desire to preserve something timeless and so simple: the joy of giving!
The sound of the parcels arriving echoes through the rooms, and the desire to open them all in a magical instant is indescribable. The eagerness to explore and see in person the selection of products that our team has curated in recent times is immense. We believe Christmas is a unique time of unity and family, and finding the right gift is a challenging task that should not be left to the last minute.
We desire to be part of this celebration; that's why orders start, even in the summer heat. Handmade products require time and dedication, and it's not possible to replicate items or take last-minute requests. Handcrafted products occupy a significant portion of our shelves, and since they're not mass-produced, it takes days, weeks, and sometimes months for them to arrive at our Mar d'Estórias.
Every year, we dare to anticipate Christmas, and this one will be no different. Mar d'Estórias' customary personalized Christmas baskets can now be filled with love, traditional products, and many stories. The selection can be entirely yours, or if you prefer, our team will take care of filling each basket with unique items. Just share the preferences of the person you're gifting, and we promise to make the best selection ever with genuine products! After all, buying local means having a personalized and close-knit experience.
And yes, talking about Christmas in October, for us, makes perfect sense!