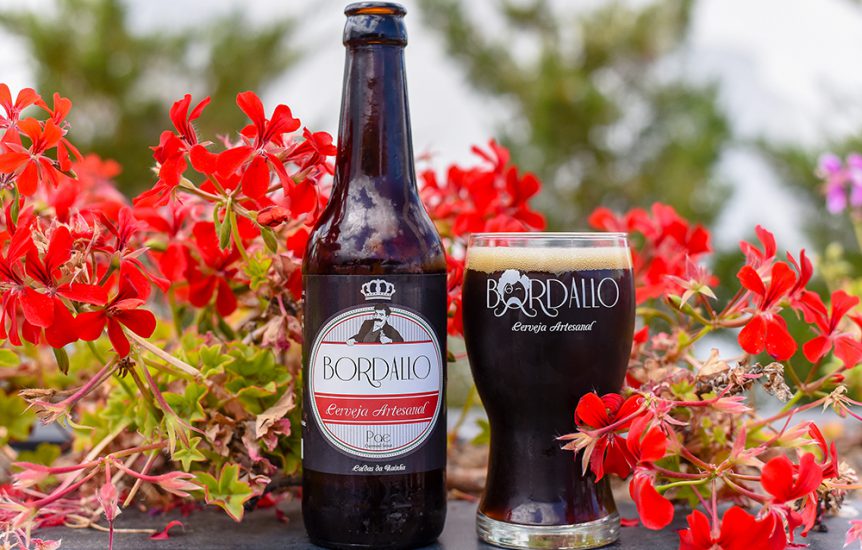 If the concept of Mar d'Estórias is based on the demand for the quality and tradition of the Portuguese product, then the bet on artisanal beer is an unavoidable one. Craft beer is distinguished from big brands of beer, not only for maintaining the artisan principles but for prizing the quality and not an adulteration of the product with additives.
We asked our bar manager, Daniel Fonseca, about the reasons that led him to include some brands of this type of beer, in the Mar d'Estórias drinks list: "… if we want to avoid commercial brands, but want to continue to be genuinely Portuguese, I think it's important to have a selection of craft beers ". Daniel explained to us that he searched for craft beers from various parts of the country to be included in the menu, and the choice was mostly based on its taste and the craft principles used in the production:
Maldita Pilsner | Aveiro – only uses beer ingredients (barley, hops, yeast, water). It is an unfiltered, sterilized beer and there is no CO2 injection, i.e. the gas and the foam come from the fermentation in the bottle.
Bordallo Staut | Caldas da Rainha – "the beer is produced with 100% natural ingredients, has no colourants or preservatives, is neither filtered nor pasteurized.1″
Alvoreada of Wheat | Beja – produced using artisanal methods and natural ingredients; this beer is enriched and verified through all stages of production.
Tuber of Sweet Potato | Brewers of the Algarve (Silves) and Alentejo (Odemira) – Valuing this Algarve product, beer is fermented in low temperature (Dunkles Bock style) to become lighter and easier to consume. It reveals producers' concerns about environmental sustainability and the betting on local ingredients, such as sweet potatoes.
Marafada (India Pale Ale) | Algoz – this beer tries to get as close as possible to the beer produced 6000 years ago. It has a unique palate with ingredients from the Algarve, with malt produced at Quinta dos Avós and aromatic herbs from Alcalar.
From north to south, we try to offer a choice in the variety and quality of homemade beer, produced in Portugal. Do you like our suggestions or do you have more craft beer you wish to see on our menu?
1 Quote from Bordallo beer producers – Companhia Cervejeira Caldense