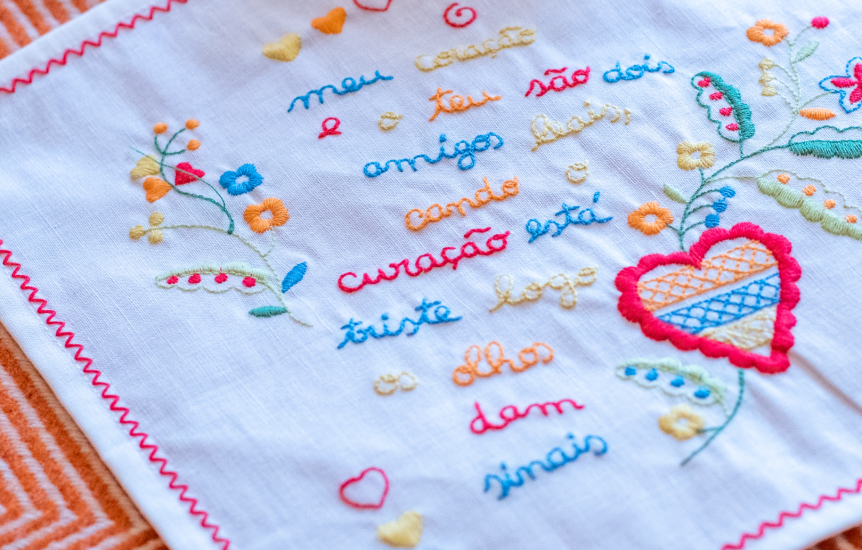 In films, books and music, we are bombarded with the theme of love and everything it involves. Love is the Achilles' heel of any human being. It is that topic that softens the hardest shell, tough to let go, but that we wear as a uniform at work or even in social life.
The love stories that we see on the big screens make us shudder, tears are shed at the end of each chapter of a novel, but still we are unable to declare our love for our closest ones. Of course actions count, but an action accompanied by a beautiful word of love will say much more.
Valentine's Day is not "the day" to say "I love you", but the day to celebrate the habit of saying it every day. So, this is everybody's day. It belongs to the couples who have been together for years, but still insist on having the title of lovers. It belongs to those who have just met, but who foresee a long life together. It also belongs to those who are alone by choice but still have love to give and "sell" to friends and family.
February 14th is to be celebrated by everyone, with everything we are allowed to do. The word "love" can and should be uttered first thing in the morning, every possible minute with the other should be for actions to take place. Then we can prove that we know who we love through the usual Valentine's Day gift.
We have a piece of advice, never leave this task to the last day, otherwise, you will risk finding only standard gifts. Teddies, roses and chocolates are the gifts that translate the lack of originality and attention for the other. If you have any difficulty in choosing, know that in Mar d'Estórias you will find those infallible gifts.
Give your heart in the form of a jewel to your most precious beloved. Viana's heart filigree is a very Portuguese symbol, which must be kept forever. Valentine handkerchiefs, also from Viana, have messages of eternal love, embroidered as if it were a postcard. The bags are and always will be the best gifts for her and if the bag has a colour alluding to passion, even better!
For her:
Coração de Viana jewels, by Portugal Jewels – 288€;
Valentine handkerchiefs embroidered with Viana motifs – 9.90€;
Red bag Subtil – 130€;
If your boyfriend is a vain man with a beard, know that a beard serum will get you fragrant kisses. On modern men, who like to make a difference, a wooden bow tie always looks good. Backpacks are a great motto to go on an adventure together.
For him:
Beard serum, Chiado – 15.90€;
Wooden bow tie, MOOR – 29€;
Backpack, Kraxe – 200€;
This February 14th, spread love, receive love and multiply it for all those who are close to you.
Happy Valentine's Day!