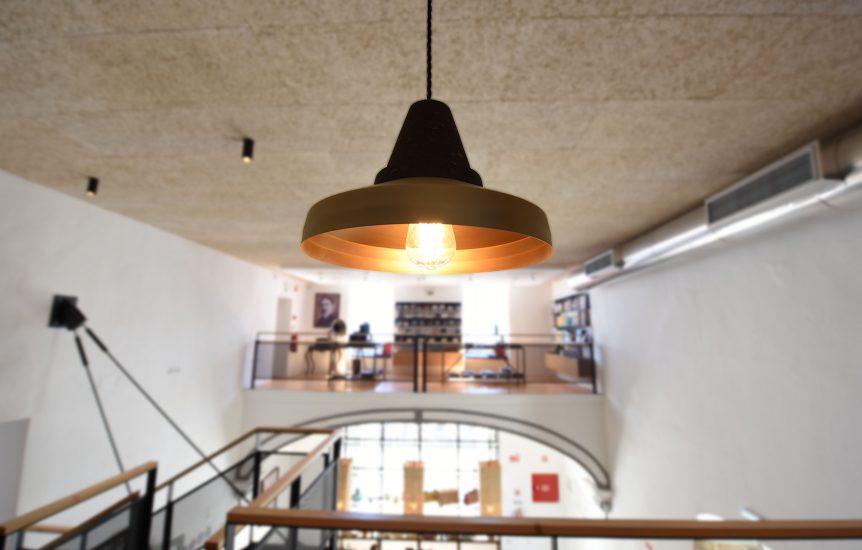 Mar d'Estorias tells the story of a nation – a nation that designs, creates and produce. A nation that by the process of making, leaves their signature (their personal mark) in matter and in the technique applied, attending to the need of remembering the old times and that nostalgia feeling.
The Mar d'Estorias Luminaire is complemented by two pieces of cork and copper, specially created to Mar d'Estorias itself, being a piece that allows the discovery and feeling of a genuine, enchanted and full of meanings Portugal, in which the elements provided by nature are given raw to the Artisan's hands.
To absorb the Mar d'Estórias atmosphere is to be in the calming presence of this Luminaire created by The Home Project Design Studio, where you can find that it is possible to recreate this feeling and carry a Portuguese symbol to your own home, anywhere in the world.
And thus we let you know that Mar d'Estórias is a Portuguese project to the World, that transports the History of this great country into the current lifestyle.
Adapting the materials and the production of traditional Portuguese characteristics to a contemporary life standard, emerge as the essence to the conception of this same piece, which is allusive to the Mar d'Estórias identity: sustainable, national, authentic and passionate.
This Portuguese Handmade Luminaire is now available at our Homeware shelves, on the first floor, with the cost of 215,00€.