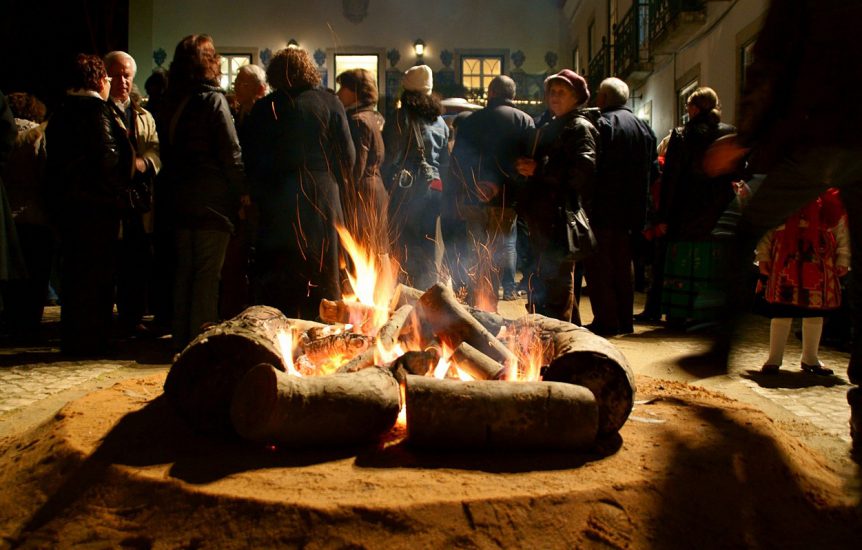 The normally cold nights of January are flooded with traditional songs to welcome the New Year. Singing the Janeiras, is a recurring event in Portugal that starts at dawn on the Day of Kings (Dia de Reis), and is surrounded by a popular spirit of friends who come together to sing door-to-door, in exchange for cakes and drinks.
This ancient practice associated with Christian tradition goes back to the pagan customs of Roman times, more specifically Janus, God of the past and the future, who closed the door of the year that was ending and opened the door for the new beginning. In the most difficult times it also ended up being a pretext of the people in need to gain some food in the most difficult months, as Zeca Afonso sang in 1968 – "French toast, bread and new wine feeds the poor."
In the south of Portugal, in the Algarve, the traditional groups of people (Charolas), predominantly in the eastern Algarve, still remain strong during the first days of the year: Tavira and Faro (1st Sunday of January); Vila Nova de Cacela, Estoi, Sta. Barbara de Nexe, Machados and S. Brás Alportel. The charolas are organized groups of people who, on New Year and Day of Kings, go out singing verses to the Baby Jesus and to greet those who receive them.
Singing the Janeiras by these groups is much more than a simple musical repertoire; it's an ancestral cultural manifest that still persists in Portugal.